Scripture Is Supreme by Tim Chester Supremacy of Scripture
"Here is rock: all else is sand," was J.C. Ryle's description of the Bible in the 18th century.
Whether the challenge has been tradition or reason, or experience in more recent times, the Scriptures are still supreme today, God-breathed, reliable and trumping all other authorities.
Yet the supremacy of Scripture is not some dictate imposed by a faceless despot. Far from it! Scripture's words are those of Jesus, the Good Shepherd, who laid down his life for his people.
This is the second title in the Essentials Series.
Other Formats
Read a sample
10 quotes from Scripture Is Supreme
Endorsements
"This is such a helpful book covering a truly vital matter. It is concise, readable, and faithful, and contains useful examples from life today and the history of the church. A lot in a little: highly recommended!" 
Alasdair Paine
Vicar, St. Andrew The Great, Cambridge, UK, speaker and author 
"With characteristic clarity and precision, Tim has provided a wonderfully insightful and applied explanation of Scripture's supremacy. Every new (or old) Christian should read this book." 
Martin Salter
Lead Pastor of Bedford Community Church, UK, conference speaker and author 
" Tim Chester has provided a clear and concise treatment of an important subject— the supremacy of God's Word. He faithfully demonstrates that the Bible is indeed God's voice—that which 'goes out from his mouth' (Isa. 55:11). As such, it bridges the expanse between Creator and creature, heaven and earth, invisible and visible. Here is an encouraging reminder for us to listen to the Bible as if we are hearing God speaking to us from heaven, rejoicing like those who find 'great spoil' (Ps. 119:162)."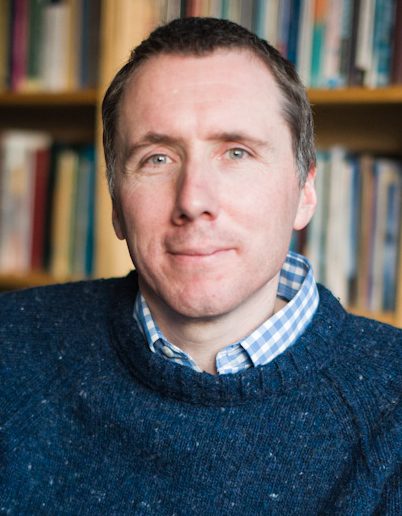 Tim Chester is a senior faculty member of Crosslands Training and the author of over 40 books. He has a PhD in theology, a PgDip in history and 25 years experience of pastoral ministry. He is married with two grown-up daughters and lives in rural Derbyshire where he's part of a church plant.
Whose Voice Matters Most?
Why Is Scripture Supreme?
When Is Scripture Supreme?
Why Does Supremacy Matter?
How Does Supremacy Work?