Come and See: A History and Theology of Mission
Come and See: A History and Theology of Mission
Come and See: A History and Theology of Mission
God's mission in creation and redemption is to bring men and women into the fellowship that the Father, Son, and Spirit have always shared. Come and See: A History and Theology of Mission is an invitation to understand that mission. Exploring how God's nature informs mission and surveying the missional narrative of Scripture, Come and See lays a theological and biblical foundation for Christian mission, inviting you to savor and participate in the grand story of God's mission that begins in Genesis and continues today.
Perfect for church-based training programs, with accompanying video series and free study guide, Come and See will introduce readers to both the theology of mission and the history of God's work through the church on mission. You and your church are welcomed to join the great mission story that God is telling!
Sample
Read the first two chapters here
Also available in
The Missionary Heart of God by Justin Schell
When you think of the mission of God where do you start your exploration?  In this session, Justin Schell argues that we should start with God—it's his mission, and nothing moves us to embrace and engage God's mission like knowing his heart.
Interviews
Reformation Fellowship Podcast
Reviews
You can follow Glen and Justin on twitter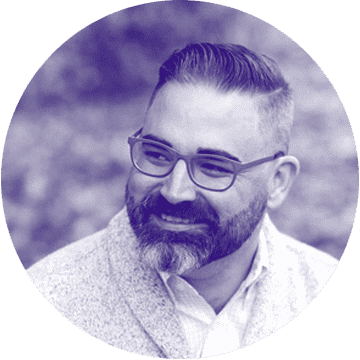 Justin Schell is Executive Director of Union in the U.S. He also serves as Director of Executive Projects at the Lausanne Movement.  He studied mission and biblical theology at Gordon-Conwell Theological Seminary (MAME, MAR) and business at EDHEC Business School (MBA).  He is husband to Megan and "Daddy" to Henry and Evie.  They are members at Evergreen Baptist Church in Tulsa, OK.
Glen Scrivener is an ordained Church of England minister and evangelist who preaches Christ through writing, speaking, and online media. He directs the evangelistic ministry Speak Life. Originally from Australia, Glen now lives with his wife, Emma, and two children in England, and they belong to All Souls Eastbourne. He is the author of several books, including The Air We Breathe: How We All Came to Believe in Freedom, Kindness, Progress, and Equality (The Good Book Company, 2022) and 3-2-1: The Story of God, the World, and You (10Publishing, 2014).
Introduction
1 The Doctrine of God and Mission
2 The Glory of God and Mission
3 The Bible as Missional: Creation to Abraham
4 The Bible as Missional: Exodus to the Prophets
5 Mission in the New Testament
6 Jesus: The Way, the Truth, and the Life
7 A Short History of Mission
8 The Mission Legacy of the Reformation
9 The Task Remaining
10 The Mission of the Church: Proclamation
11 The Mission of the Church: Ministries of Mercy
12 The Global Church