(eBook) The God Who Draws Near: Life with the Father, Son, and Holy Spirit
(eBook) The God Who Draws Near: Life with the Father, Son, and Holy Spirit
Also available from these online sellers
The God Who Draws Near seeks to retrieve the key elements of a biblical spirituality and what they mean for our daily lives.  Spirituality is very much a positive buzz word today; but in so many of the ways that it is used, it muddies the waters as to the nature of true spirituality. By going back to the sources, as the sixteenth-century Reformers would advise—namely, the Scriptures—this book draws together the main threads of a biblical spirituality and provides foundations for believers to anchor their lives in truth, love, and a growing relationship with the living God—that very God who has drawn near to us in love and grace through Jesus Christ. May these pages help you to draw near to him.
UK Publication: December 2023
USA  Publication: February 2023
Other resources by Michael Haykin
Iron Sharpens Iron: Friendship and the Grace of God
Endorsements
"Perhaps no other writer today has read as widely in both Christian history and Christian spirituality than Michael Haykin. The fruit of his study is evident in this book, for he not only feeds us a satisfying banquet of biblical teaching on Christian spirituality, he also garnishes it with savoury stories and quotations from Christian history. You'll not find Dr. Haykin reinventing spirituality for the twenty-first century but reconnecting us with the Scriptures and with wisdom of those who have walked with God before us and can give us wise counsel for walking with our timeless God in our own generation."
Donald S. Whitney 
"Biblical and reformed spirituality was never more needed than in these post-modern times and Michael Haykin's exposition of it in these pages is both timely and judicious. With the skill of John Owen, his treatment is intentionally trinitarian: God glorifying, Christ-centred and Spirit focused. With the added skill of a first-rate historian, Haykin mines the pages of history bringing breath-taking illustrative material to help us understand the biblical parameters of godliness. A timely book; but readers should beware: reading these pages may cost you dearly, for it will require that you part with your dearest sins and in order that you may discover in Christ fullness, contentment and joy."
Derek W.H. Thomas 
"In this great little book, Michael Haykin introduces the reader to the central elements of a properly biblical spirituality. Of special note are his attention to the necessity of understanding Trinitarian dimensions of the Christian life and to the value of drawing on the great classics of spirituality of the past in order to live for Christ in the contemporary world. A delightful book to read and to give to friends."
Carl R. Trueman 
"So many books on 'spirituality' on the shelves of Christian and secular bookstores represent little more than new age labyrinth-walking or pseudo-spiritual pandering. Michael Haykin, one of the pre-eminent evangelical scholars in this and several other areas, brings a fresh, ancient approach to biblical spirituality. He restores to spirituality the Holy Spirit, and points us to Jesus Christ. Those who long for a closer walk with Jesus—and that should be all of us—will love this book."
Russell D. Moore
"A biblical, full-orbed view of true spirituality, founded in the Word and the Spirit, in contrast to the false spirituality that deludes so many today."
Robert Strivens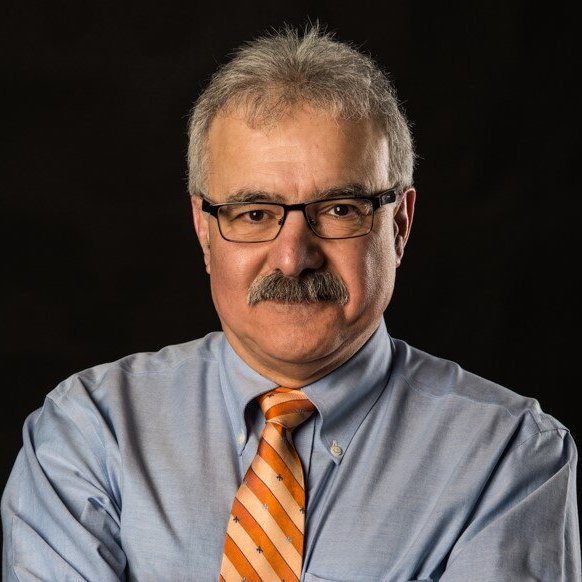 Michael A.G. Haykin serves as professor of church history and biblical spirituality at The Southern Baptist Theological Seminary in Louisville, Kentucky. He is also the Director of The Andrew Fuller Center for Baptist Studies also on the campus of Southern Seminary. He is the author of several books including Iron Sharpens Iron: Friendship and the Grace of God. He is married to Alison and they have two children.
Introduction
A trinitarian spirituality
Knowing God and knowing ourselves
A Christ-centred spirituality
A cross-centred spirituality
A spirituality of the Word
Prayer and the Christian life
Christian meditation
Spiritual friendship as a means of grace
Mission — the inevitable fruit of true spirituality